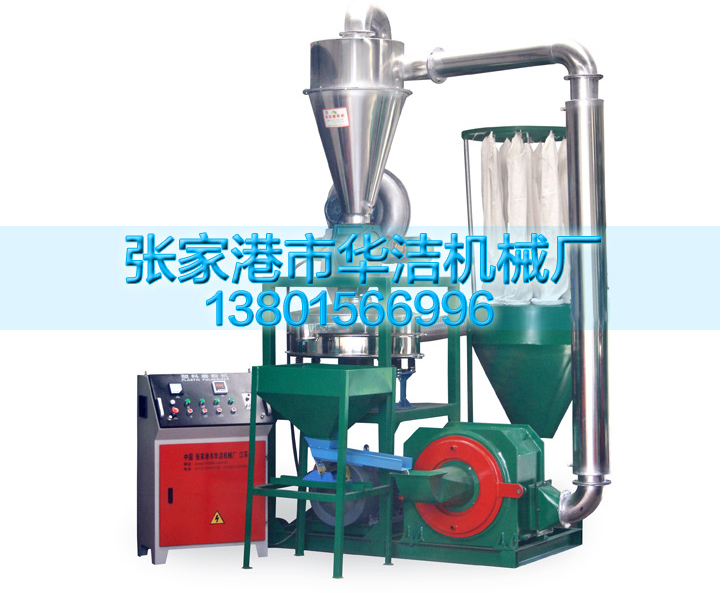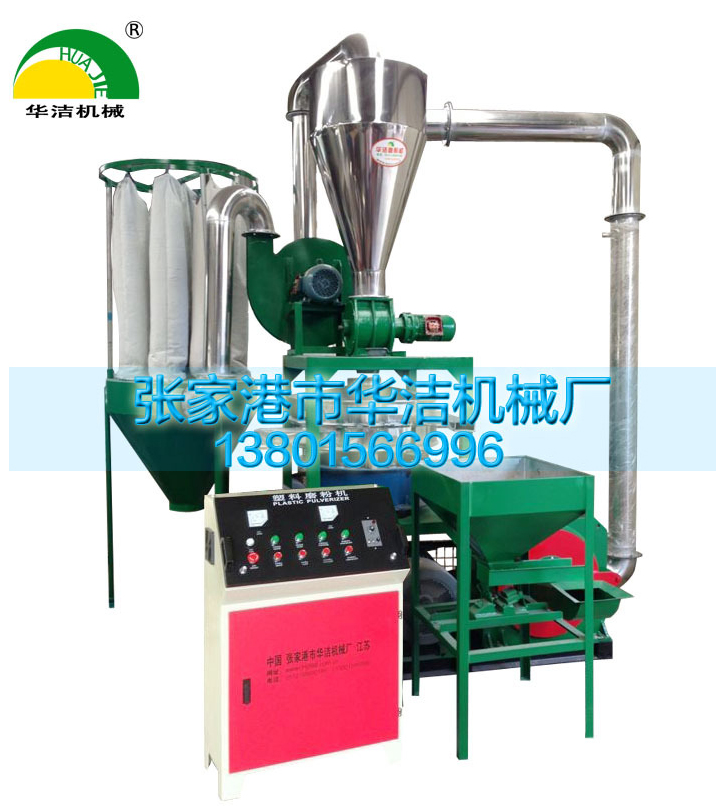 1, The machine has a water cycle cooling, suitable for the processing of heat-sensitive substances.
2, the machine from the spindle (rotor) high-speed rotation of the ultrasonic vortex wave generated by the pressure of the vibration principle of raw materials into a powder (no sieve).
3, sharpening, grinding are used high-quality steel, the heat treatment, good wear resistance. Suitable for continuous operation.
4, the machine is small, compact, all sealed, no dust overflow.
5, the function of relying on their own wind pressure to speak of material transmission.
Fourth, the main technical parameters:
1, the number of cutter: 1, diameter: 483mm1mm
2, tooth plate: 1 to pay 12 (high-quality alloy steel, hardness 55 ° ~ 58 °)
3, the blade: 24 (high-quality alloy steel, hardness 52 ° ~ 55 °)
4, the main motor speed: 2950r / min
-1-
5, the main motor power: 37KW with V-belt; B-type, 2007mm, a total of six.
6, induced draft fan: Model 9-19,4 #, with the motor 4KW.
7, off the fan: Model ZGF, with the motor 0.75KW.
8, production: PVC20 ~ 80 mesh 100-300KG / H
9, Dimensions: The whole machine (length × width × height) 1900mm × 1500mm × 3300mm
Fifth, the machine structure and working principle:
The machine is mainly composed of hopper, housing, feeding blade, grinding blade, impeller, discharge fan, storage hopper, frame, motor and so on.
working principle:
1, the working part of the machine for the cutter. High-speed particles in the impact of the tooth plate and tooth pieces were crushed after the suction out, while the larger particles continue to impact, crushed out. This reduces the load on the cutterhead, improves the milling efficiency, and enables the powder to be uniformly cooled.
2, low temperature is the main advantage of the machine. According to the heat equivalent: the hourly work for 860 kcal converted to heat. The machine is outside the ventilation, air volume 50m3 / KW, by the inlet and outlet air temperature difference, take away most of the heat. A small amount of heat is solved by water cooling. Requirements: cooling water inlet temperature is not greater than 25 °, the outlet water temperature is not greater than 45 °, the summer increase the cooling water flow to reduce the temperature.